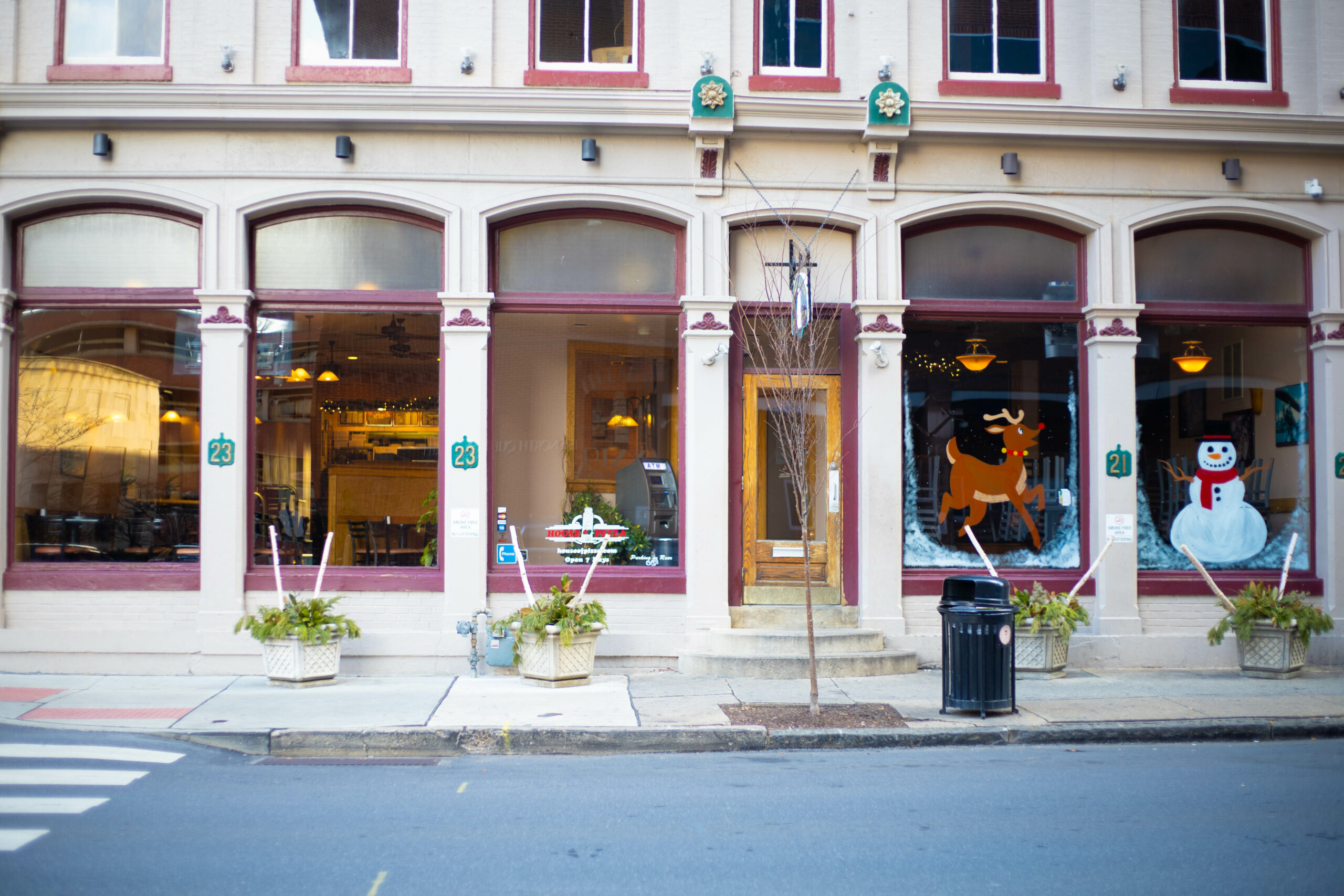 The House of Pizza-Lancaster has been named on the "A list" of local eateries in the "Neighboorhood Pizza" category by the Central PA Magazine. The HOP has also been recognized by several local publications such as the Clipper Magazine, Lancaster Magazine and the Lancaster New Era over the past twenty five years for "Best Pizza."  We are very proud of these accolades because they are voted on by you, our loyal customer. Since we have opened our doors on February 19, 1986, many things have changed, but one thing has not—Our Philosophy:
To serve consistent, good food at a reasonable price in a pleasant atmosphere and always strive for 100% customer satisfaction.
The three-storied brick building, which stands at the corner of West Chestnut and North Market Streets in downtown Lancaster, was built in 1873 as a store, office and warehouse for Benjamin P. Miller and John Ives Hartman, Lancaster County's leading wholesale grocers. According to the Historic Preservation Trust of Lancaster County, the building is "one of the best and most intact commercial structures in Lancaster City dating c. 1865-1880."  It is also "the ONLY surving cast iron storefront in Lancaster." The classic ornate italianate façade was designed by the Royer Cast Iron Company of Philadelphia. The Historic Preservation Trust, in its recommendation, states to "preserve all parts of façade intact: this building is a great rarity."
The structure remained vacant for many years until it was purchased in July 1985 by Pete Hazangeles and his nephew Chris Madonis, who today is the sole owner. After extensive renovations, it opened as the House of Pizza-Lancaster Restaurant & Lounge of the following year, with a seating capacity of just sixty. In the spring of 1991, the restaurant underwent a major expansion into the adjoining building, and by doing so, it more than doubled its seating capacity, as well as its kitchen and prep area. In 2011, the restaurant celebrated its 25th anniversary.